A fashion house out of Africa whose work I greatly admire is 'House of Deola' based in Nigeria. 2016 marked a change in terms of creative direction for the fashion house. It re-branded and changed it's name from 'Deola Sagoe' to House of Deola.
This re-branding sent literal shock waves through the fashion stratosphere with the release of not just one, but two wedding collections named "Komole Kandids" Series 1 & 2.
At the core of this collections aesthetic, is classic Nigerian fabrics coupled with a masterful blend of pure creative genius with ingenuity and expert craftsmanship. All these elements come together so beautifully in what I can best describe as a "marriage" of vibrant, carefully put together and very well made clothes.
The Komole Kandids Series 1 presents an assemblage of designs for bridal wear drawing upon the mood and romance evoked by royalty and royal weddings through the ages.
Speaking of the inspiration behind the collection, Deola Ade Ojo who is the Creative Director of the re-branded 'House of Deola' had this to say about the collection.
At the heart of fabrics worn to Nigerian functions is the Aso-Oke and lace fabrics. In the Kumole Kandids series, House of Deola has found an expert way to combine both fabrics in one seamless aesthetic.
According to the Creative Director of the brand,
On the day House of Deola released the first series in the "Komole Kandids" range, I remember waiting in anticipation on Instagram and literally I felt my heart singing when the collection went live. It was well worth the wait as piece after piece left you wanting more.
Below are my favourite pieces from Series 1. I trust you like me will fall in love with the collection and I pray it encourages you to show your tangible support for African fashion by being a connoisseur of clothing from the continent not just in word but in our deeds by our monetary support in purchasing these pieces.

There is a fashion revolution going on in the continent and it needs our support. The African designer goes through so many challenges just to make clothes locally but despite these challenges they never bemoan their plight but season after season against all odds they create pieces that are out of this world and is an ode to all the best that Africa has to offer.
Prepare to be dazzled as you feast your eyes on "Komole Kandids" Series 1.

Introducing...SALMA. She is my favourite piece in the entire collection. She is an emerald green floor length dress with an attached peplum belt frill and patterned with a Komole Kandids forest motif.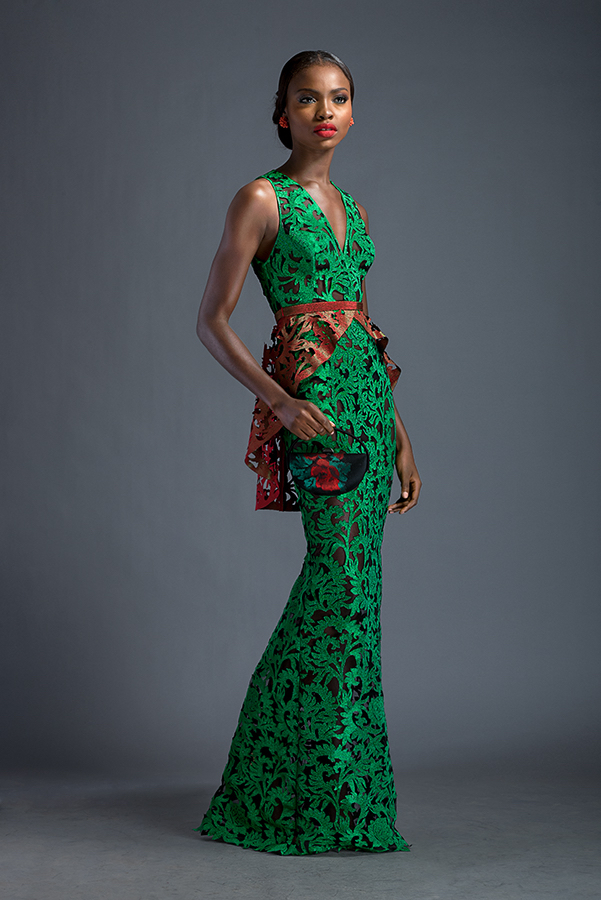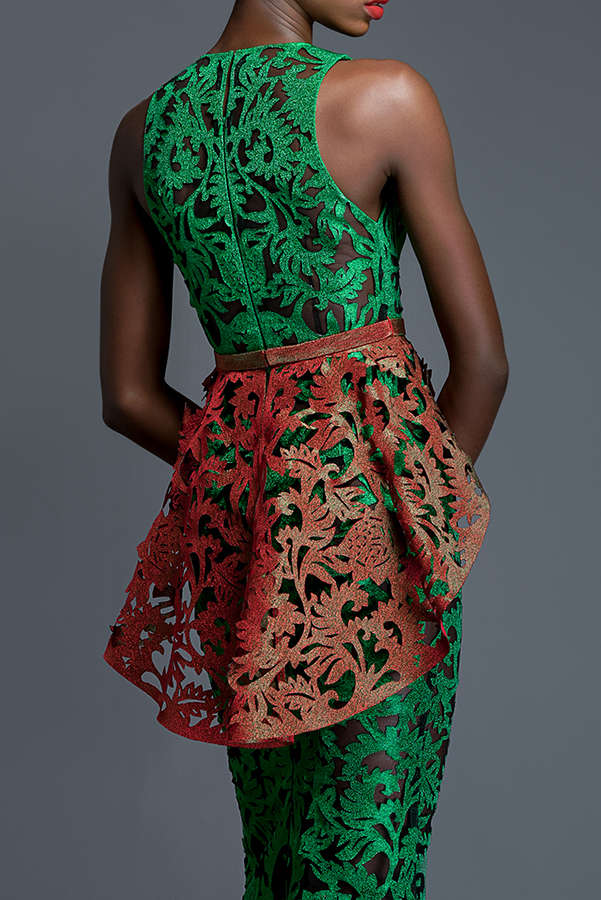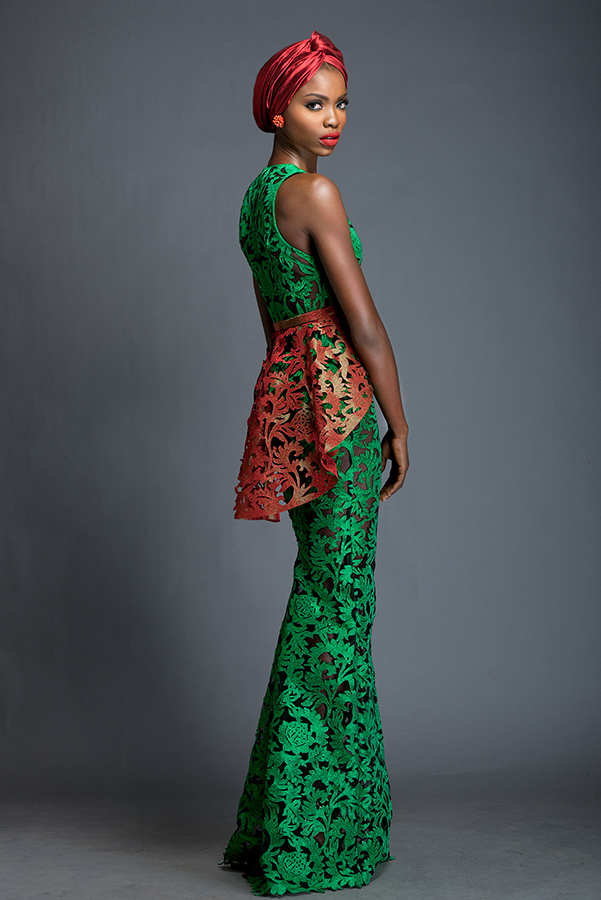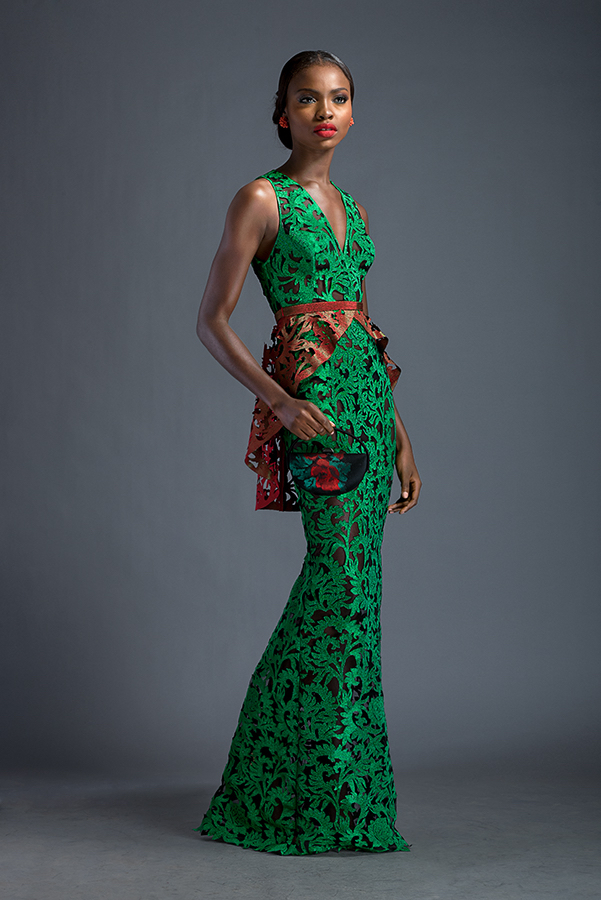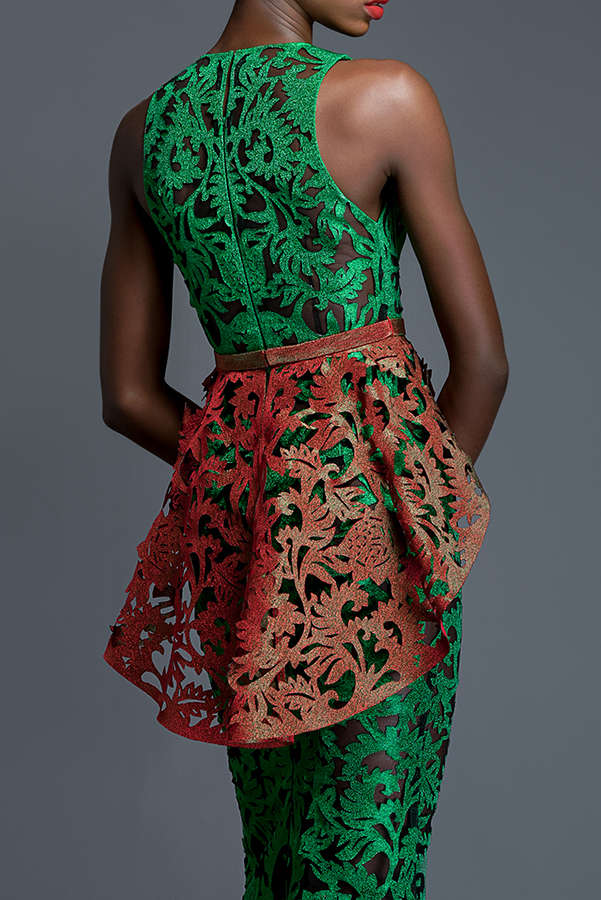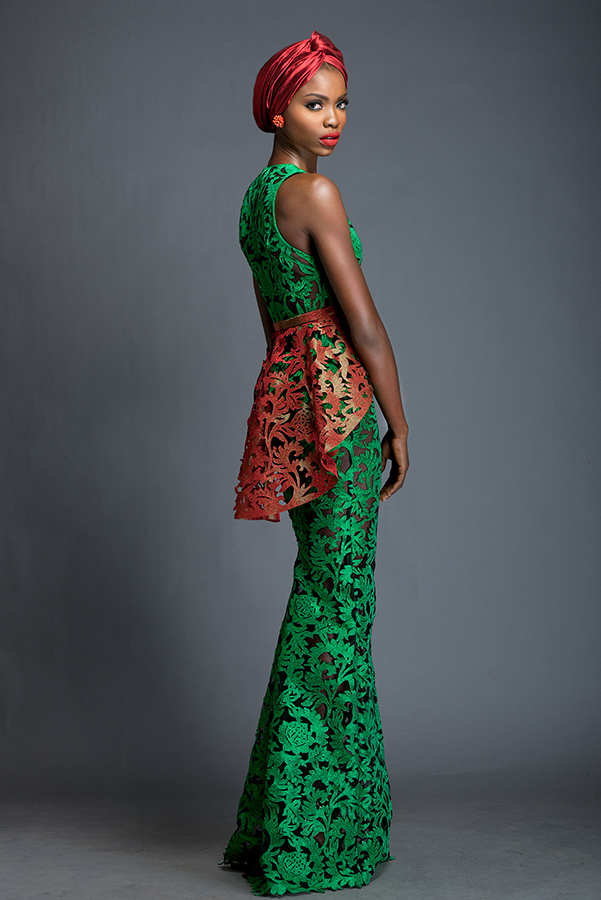 Next up its IMANI. She is a one shoulder celadon floor length dress with an attached ruched 'ipele" and patterned with a Komole Kandids forest motif.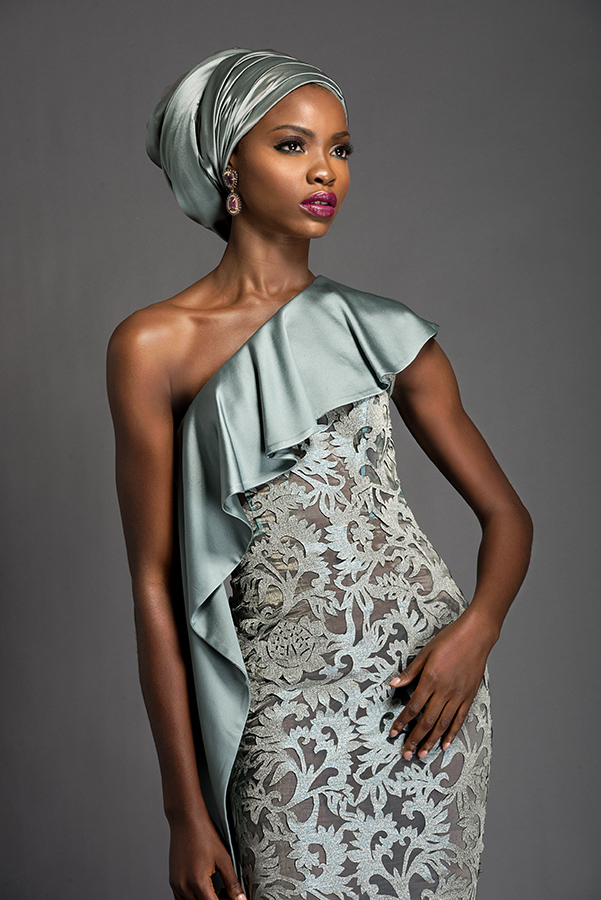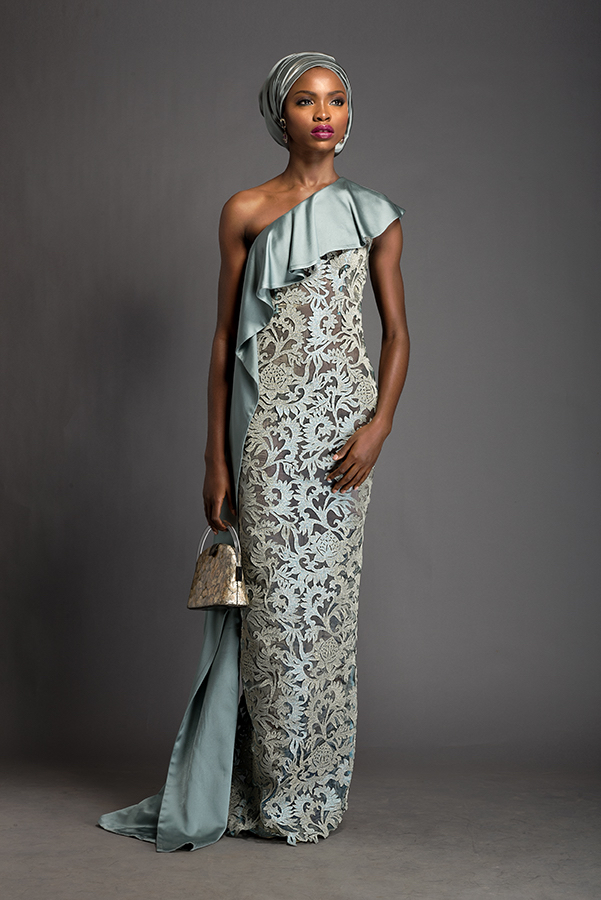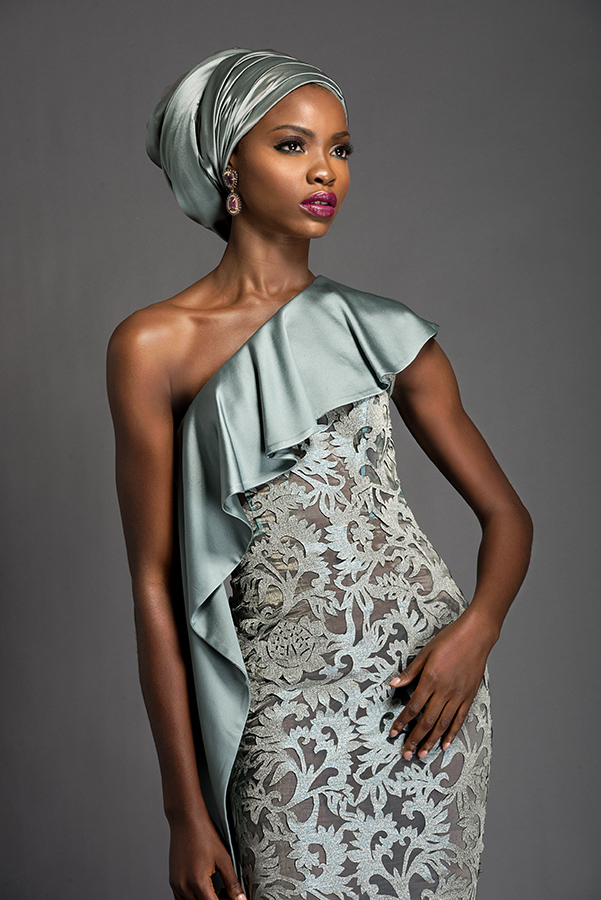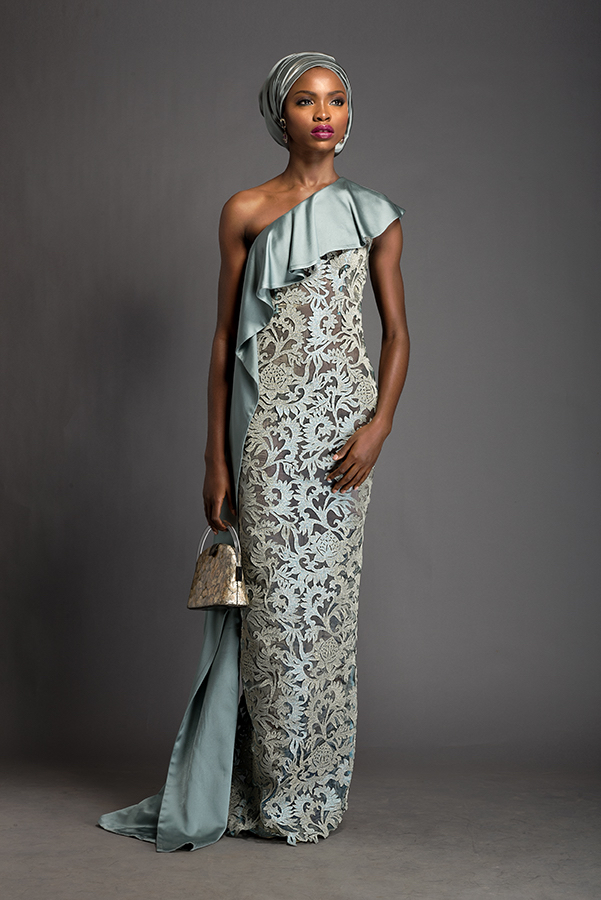 Have you met LIYA from the Komole Kandids Series 1 collection? Well...let me tell you a bit about LIYA. She is an ivory boned corset with diaphanous divides and an ivory "winged" skirt. The corset and skirt that together make up LIYA are both patterned with a Komole Kandids forest motif.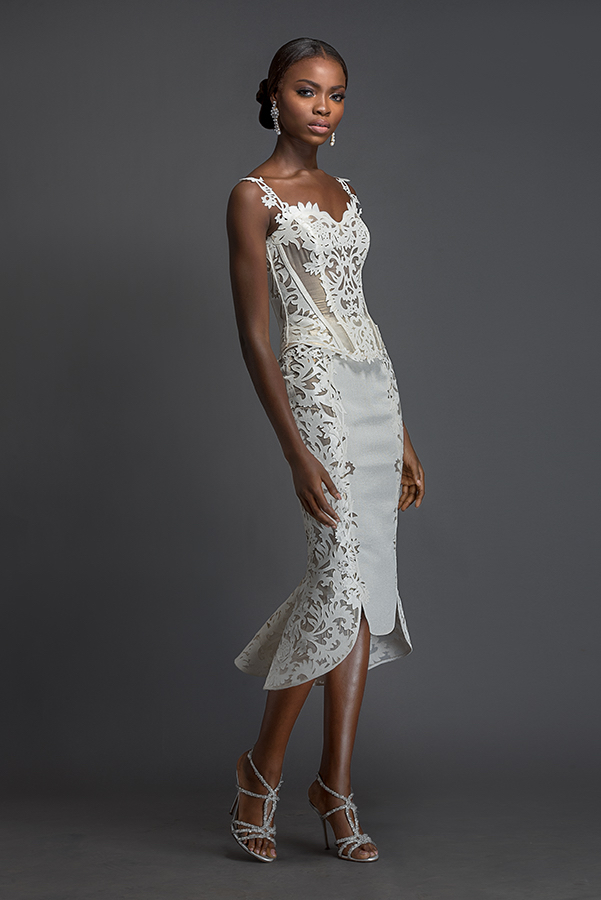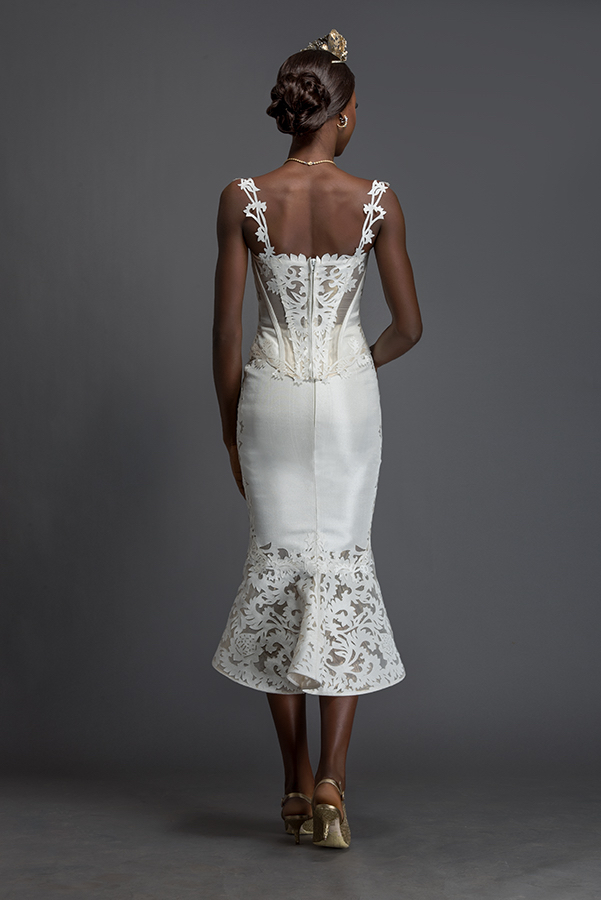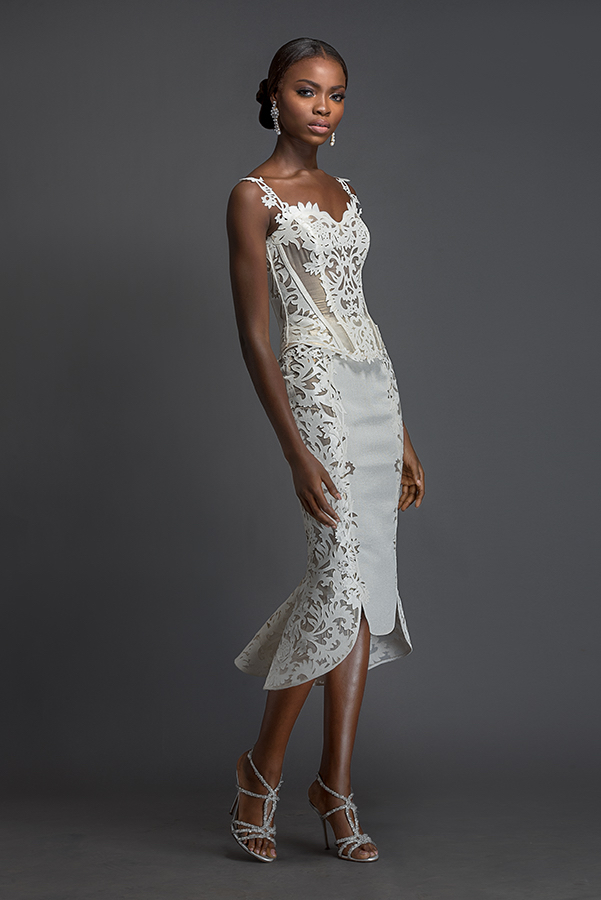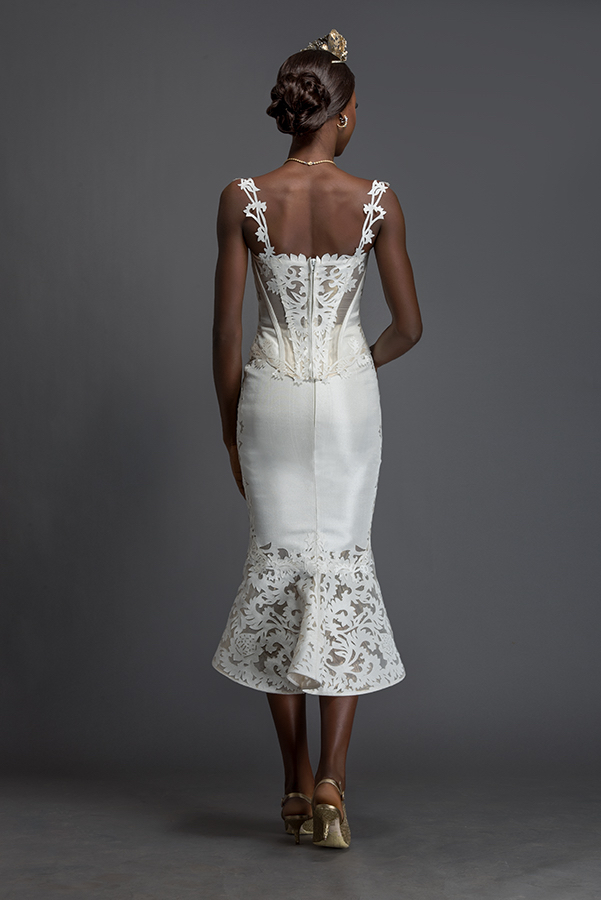 Can I tell you about MENA? She is very conservative BUT oh!!! so glamorous. She is so me on days when I want to 'front sha' as in I want to go traditional but with an elegant twist if you see what I mean. MENA is an apricot and platinum "Double Wrapper" style ensemble. Her double wrapper is finished with a signature Deola "cadeaux bow-back" and patterned with a Komole Kandids nectar motif.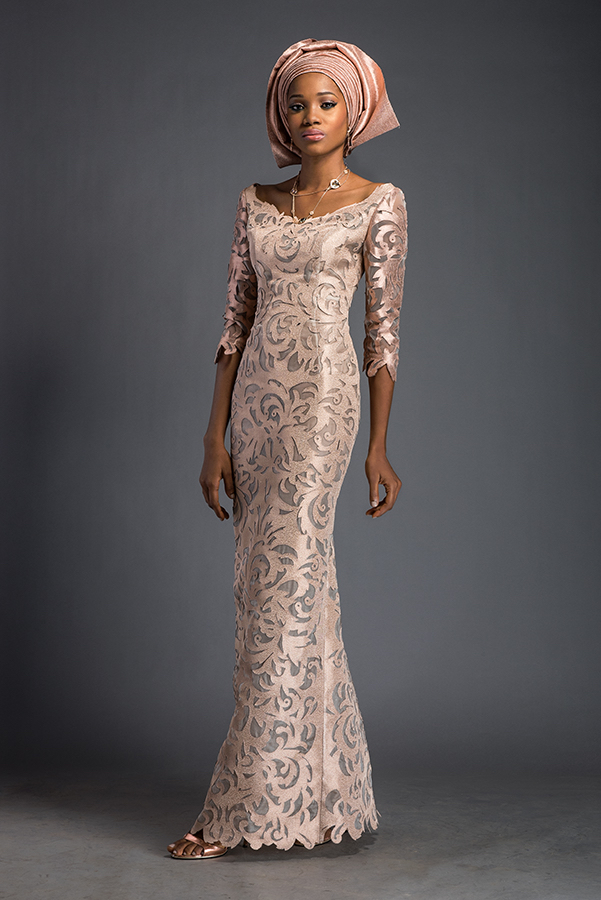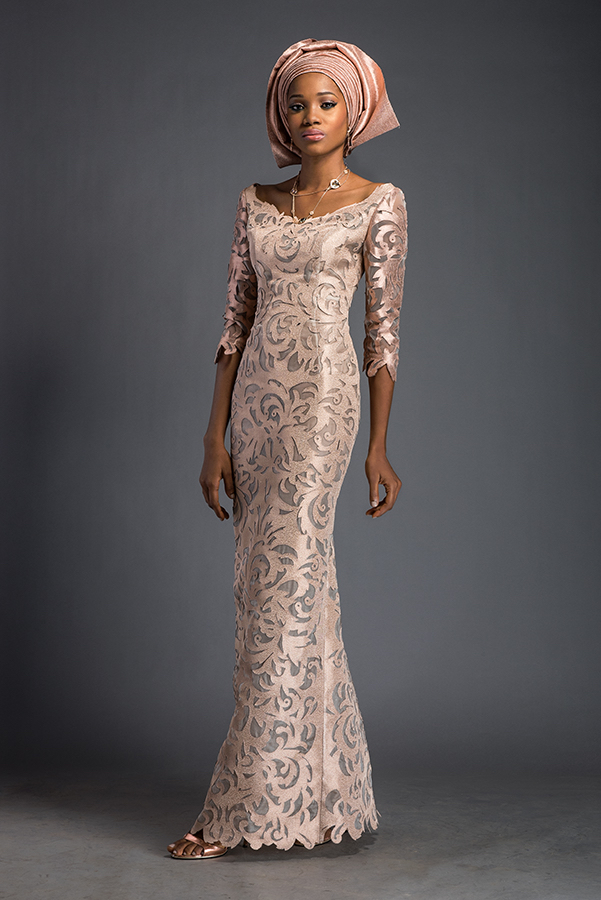 If there was ever a time when my love for all things blue was sealed...it was when I first laid my eyes on ANASTASIA. She is made up of an ultra-marine blouson and floor length skirt embellished in ultra-marine blue "roses". The blouson in this ensemble is patterned with an azalea motif.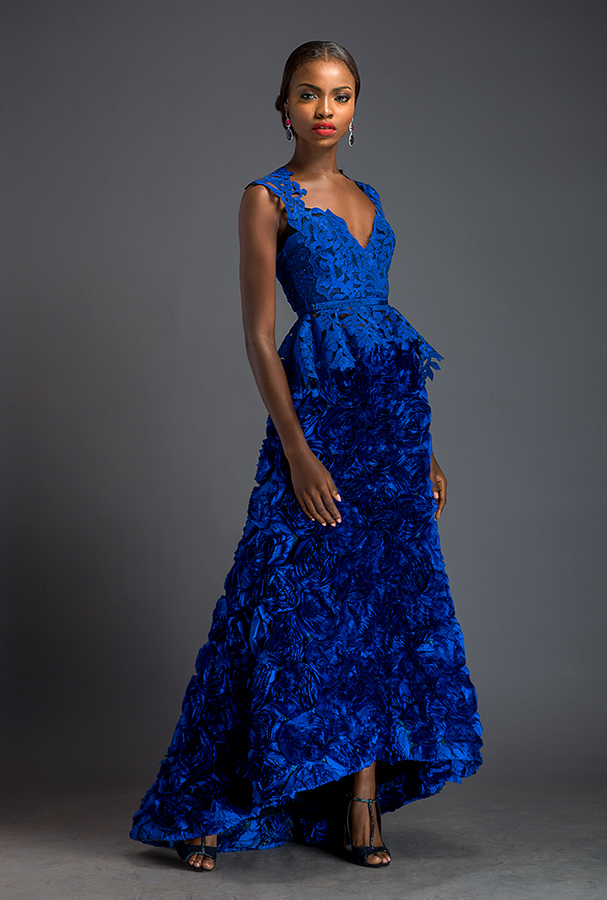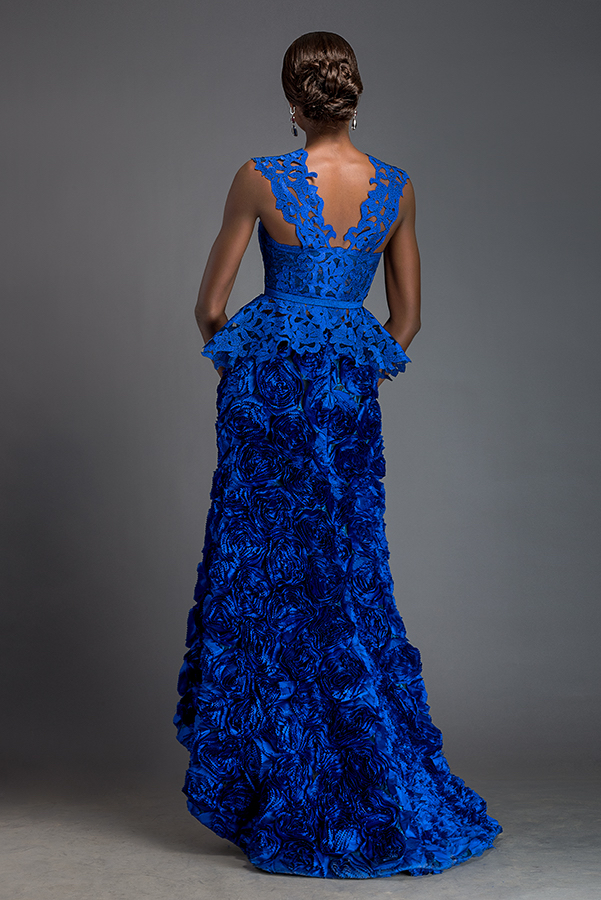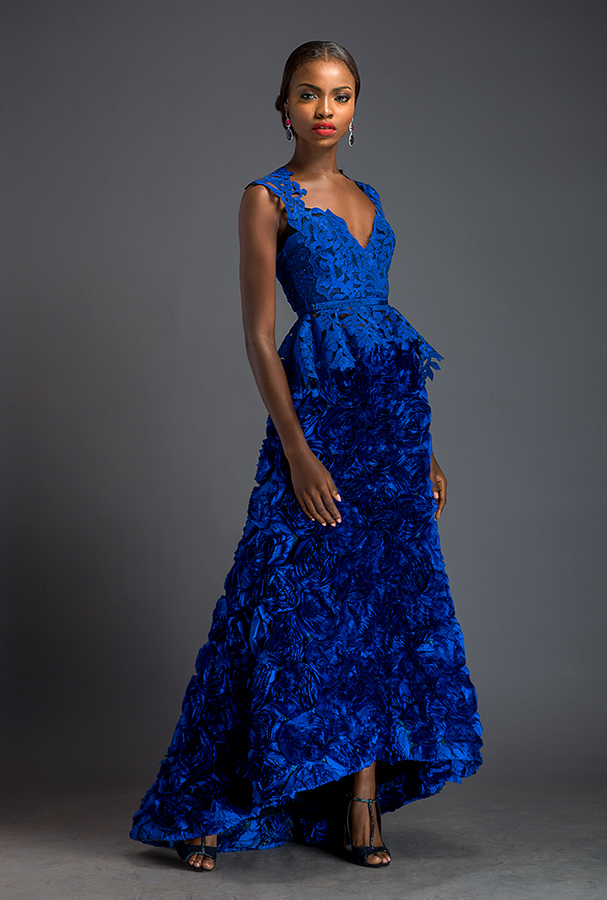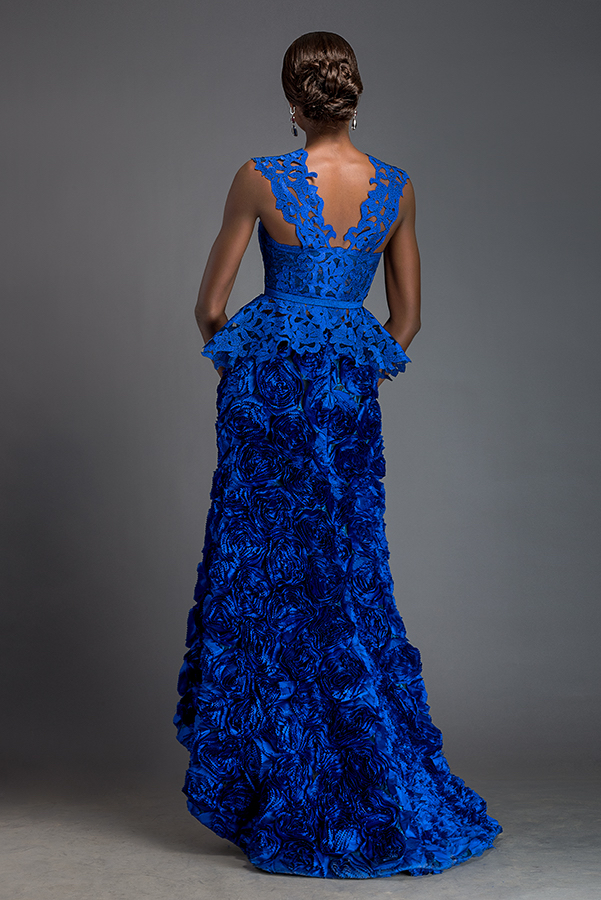 I hope you've enjoyed browsing through the pictures in this first instalment of Komole Kandids from House of Deola. Stay tuned next week for more pictures from the collection.
Lots of love,
Angie Xxx
''...clothe yourselves with compassion, kindness, humility, gentleness and patience''-Colossians 3:12